So many changes are coming up, often making us question our path, and even our talents. This is nothing to fear. Instead, embrace these changes and move ahead with confidence and joy.
I find that Spirit will often send me signs in unexpected ways.  For example, this week I have had so many reminders about unconditional love, it's rather uncanny.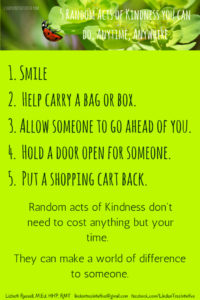 As I was shopping for groceries this morning, I was thinking about unconditional love, and how we can show it in our ordinary, everyday lives.
Then it came to me:  Random Acts of Kindness.  Especially when we are feeling down, frustrated, or downright unworthy, Random Acts of Kindness will lift us up, whether we are the giver or the receiver.
For this week's reading, I am using Diana Cooper's Unicorn Cards.
27 May – Sunday, 33 – Listening     What does your heart truly want? Do you find your goals are changing?  Listen to your heart, it's okay to leave a path that no longer resonates with you.  Connect with the Divine to better hear answers and encouragement.
28 May – Monday, 41 – Pegasus     With so much challenging energy around lately, we need to make that effort to open up to both giving and receiving unconditional love. We do this through allowing joy into our lives. Open your heart. Receive.
29 May – Tuesday, 28 – Service     Do what makes you truly happy at the soul level. This is often found through giving to others though service. Random Acts of Kindness, especially spur of the moment, unplanned ones, are at the heart of soul magic.  Inspire.
30 May – Wednesday, 23 – Perspective     There is another way to look at what is challenging you. Step out of yourself for a moment, and take a Divine perspective. Use the lens of love and acceptance, not one of judgment. Release, allow, forgive, and love.
31 May – Thursday, 26 – Rainbow     As the storm ends, a rainbow shines. Rejoice at new beginnings being shown to you, and joyfully step onto the new path. You are divinely guided. Inspiration will come to you as you are ready. Abundance flows, follow with gratitude.
1 June – Friday, 36 – Mother Mary     Your life is full of abundant blessings. Mother Mary is here to remind you to look around and truly see the miracles in your life. Gratitude and joy, especially through action, will help you remember and share these with others.
2 June – Saturday, 32 – Wisdom     Stand true to your beliefs, and allow the wisdom garnered from experience to guide your decisions. Think before you act or speak, and ask Spirit to be by your side in all things today. Let logic, rather than emotion, rule.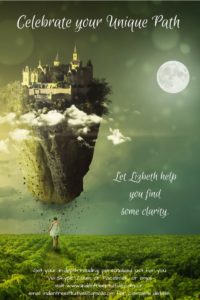 Daily Cards, Mindful Mandalas, & Inspirational Messages are posted daily on my Facebook, Instagram, & Twitter pages, so remember to like & follow!
If you'd like to get a personal reading from me, visit my Angels & Energy page!
Affiliate disclaimer:
"We are a participant in the Amazon Services LLC Associates Program, an affiliate advertising program designed to provide a means for us to earn fees by linking to Amazon.com and affiliated sites."