Welcome to Linden Tree Intuitive.  ~Find the Wellness Within~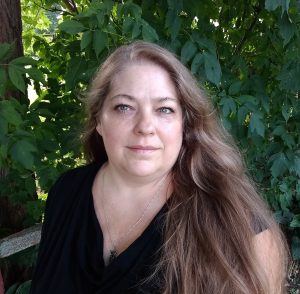 Lizbeth Russell, M.Ed, HHP, RMT
Intuitive Wellness Mentor, Herbalist, Reiki Master-Teacher, Artist, Author, and Teacher. 
Trying to figure this whole "wellness" thing out, but can't seem to find the answers you need?  Do you feel like no one's listening, and that the mainstream methods just don't work for you? Why not check out what I offer, and if it resonates, schedule your free 15-minute consultation. Together we can help you get on the path to wellness, and create an oasis of self-care on your journey to self-love.
Journeys with the Divine Feminine
A collection of 24 personal stories of women's experiences in discovering the Divine Feminine and journeying within to experience it, understand it, and grow from it. You will see yourself reflected here. You will see paths you didn't know existed. You even may feel freer to walk some paths you may have been afraid to venture down.
I am honored and humbled to be a part of this unique collaboration. 
 Flower Essences – An Introduction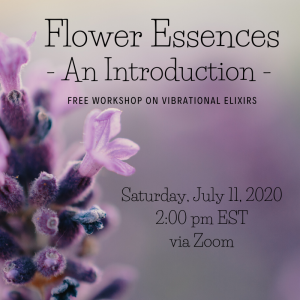 On Saturday, July 11th, I'll be offering an introductory workshop on Flower Essence. This free workshop is the first in a three-part series to introduce you to these vibrational elixirs. Participants will have the option to participate in the blending, application, and creating workshops at a discounted price, and a special gift!
Saturday, July 11, 2020 @2pm – Workshop 1 – Flower Essences, an Introduction  (FREE!)
TBD – Workshop 2 – Flower Essences, Blending & Practical Application.
TBD – Workshop 3 – Flower essences, Creating the Mother Essence.
Bundle the workshops together & save even more:
Replays will be available for each workshop.
Upcoming Live Workshop Series
 Join me for a 7 week meditation program on Earthworking* 
The Healing Through Earthworking Meditation program will be launching soon!.  This is a 7 week series, including a free introductory class where I'll give you all the deets.  But here's a little preview to get you started:
In this Meditation class series we journey, through meditation, to different parts of Mother Earth, exploring the beauty and gifts she provides, and offering healing and support to her, and any who live there.  This series of Earthworking Meditations will help you grow not only your meditation practice, but also improve your energetic healing skills, and strengthen your "clairs".  You will also get the chance to learn about and work with elementals.  The best part is that you can use these techniques over and over again, as well as apply them to other areas of your life.
All you have to do is sign up to be notified with the link below, and then join the FREE group on Facebook » Meditations for Mother Earth.
I'll see you at the event!

*Earthworking: A blend of meditation and energy healing directed at Mother Earth with the purpose of healing.  (Copyright Pending)