Flower Essences – Vibrational Elixirs for Wellness
Limited Time Offer! 
A three-part series to introduce you to the vibrational elixirs known as Flower Essences. You can sign up for one, two, or all three.
Saturday, July 11, 2020 @2pm – Workshop 1 – Flower Essences, an Introduction  (FREE!)
This is a FREE introductory workshop to Flower Essences. A brief discussion on background and history, basic uses, and general information. The first in a three part Flower Essence Workshop series. Free gift: A list of Lizbeth's Botanicals' flower essences & their properties.
TBD – Workshop 2 – Flower Essences, Blending & Practical Application. Price: $22
This workshop gives a deeper look into how to get the most out of your Flower Essence Experience through the use and blending of these vibrational elixirs. Topics:
– Single and blended essences,
– Creating your own unique blend,
– When & how to use flower essences.
Workshop price: $22
TBD – Workshop 3 – Flower essences, Creating the Mother Essence. Price: $33
A more "hand's on" class for those wanting to create Flower Essences from start to finish. Topics include:
– Materials needed
– Choosing flowers
– The time, preparation, and procedure used
– Mother Essence vs. Flower essence
– Proper blending, storage, dosages and uses.
Workshop price $33
Bundle the workshops together & save even more: Price: $40
Get all three workshops for a special price! This bundle includes Workshops 2 & 3, plus videos of all three Flower Essence workshops.
Price for all 3 workshops: $40
*Replays will be available for each workshop.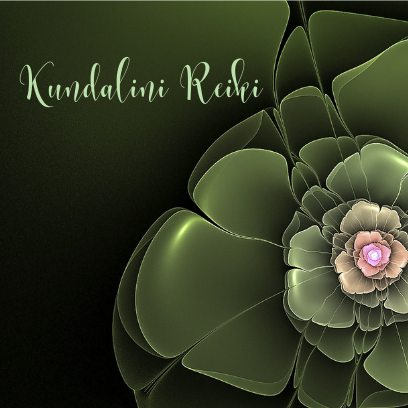 Kundalini Reiki – Kundalini Reiki was developed by Ole Gabrielson, a Meditation Master from Denmark.  It is based on channeled teachings from the Ascended Master Kuthumi. Like other forms of Reiki, is an energetic healing modality, and is channeled through intention, whether with oneself or others.  This form of Reiki uses no symbols.  
This class includes All 3 levels of Kundalini Reiki, plus additional attunements in Birth Trauma, Cristalline, Diamond, DNA, Location, & Past Life Reikis. All materials provided, and students receive a Certificate upon successful completion of course. 
Cost: $111 for everything listed above.  
Local classes are completed in 1 day.  Online classes are completed in 3 weeks (one week per level to allow student to practice).  Individuals and groups up to 10 are welcome. 
*Online groups: it is important that you commit to attending each class.  While replays will be available, your participation is crucial in getting a solid grounding as a Kundalini Reiki practitioner.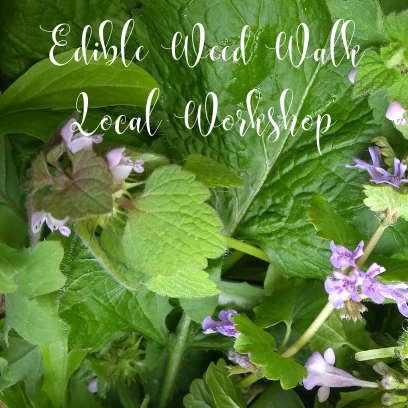 Edible Weeds – It may sound weird, but many of the weeds in our own backyards have great nutritional and medicinal value.  Learn how to identify and use plants in your own back yard.  This can potentially save you money on your grocery bill, and provide you with herbal remedies for your medicine cabinet. 
This class includes:  Plant identification, basic herbal information, some recipes and/or ways they can be used, and how (& where) to harvest safely and ethically. *All materials are included.
Class location:  Your own backyard, or a local park.
Cost: $30 for everything listed above.  
Local classes only (Corning/Elmira area). Individual students (contact me if interested in doing a group class). 
*Please remember that weather may impact this class. It can be taught rain or shine, unless weather is severe.  Workshop can be rescheduled, if necessary.  
*This workshop is only taught May-October, due to weather and plant availabilty.  If you want to learn more about how to use herbs, contact me about hands-on workshops for salves, teas, bodycare products, and more. (Hint:  This is a great party idea!)
MEDITATING WITH MANDALAS – A unique blend of art and meditation. Learn history of Mandalas, where you find them, and how to create your own unique Mandala designs, while experiencing how to focus, calm & reclaim your energy with intention through creation. This local workshop includes all materials and is approximately 90 minutes. *School outreach program also available, for elementary through high school, please email Lizbeth for more information and scheduling availability. Groups of 3+
ANGELIC MANIFESTING – Angels & Manifesting your dreams, the perfect partnership! Learn about Angels, Affirmations and the Law of Attraction, and how these work hand in hand. Have an Interactive Angel Discussion, create a Vision Board or Vision Box, and participate in a guided Angelic Meditation. All materials included with this local workshop. Groups of 3+