Compared to the chaos of the past few weeks, we can expect a certain peace in the upcoming days. Any changes you face this week will have a more gentle, welcoming energy to them.
Magical, even.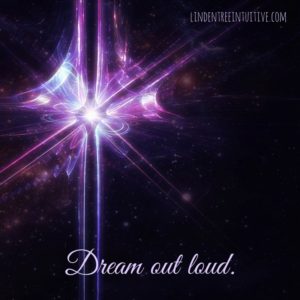 The New Moon is on Monday, the 8th, which allows us to release and begin visualizing and building our next big dream.
Daydreaming is essential this week!
Old wounds may re-open, and bring a fresh sense of pain and/or guilt. Acknowledge this as part of the learning process, grieve if necessary, and allow healing energy to wash away the anger and anxiety.
I see many angels coming in to help people with their healing process. Be open to Divine Recovery Sessions, allow yourself to be comforted.
There are some new and exciting opportunities that are being planted this week – simply by focusing our energies on what we would love to happen in the future.
It is time to step up and into our true potential, and be open to receiving the blessings coming our way.
For this week's reading, I am using the Gateway Oracle Cards by Denise Linn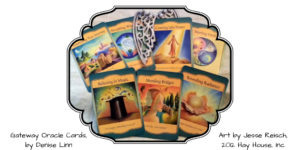 7 October – Sunday, Believing in Magic     Pause, breathe, and look around you. Do you see the miracles and magic? It is everywhere, if you only look closely. Ask your inner child to show you how to reconnect, and remember how it feels to be surrounded by magic.
8 October – Monday, Mending Bridges    With the New Moon, it is time to let go of old hurts and allow healing to happen. Delve deeply, yet gently, and allow yourself to grieve. Don't get stuck there, simply honor the loss and pain, acknowledge it and move on the best you can.
9 October – Tuesday, Revealing Radiance     Feeling a little "tarnished"? Time for a day of pampering self-care. We get caught up in the day to day chaos, and often neglect ourselves. Take a moment to enjoy the weather, listen to a song, or just breathe. Be in the moment, and shine.
10 October – Wednesday, Launching Your Journey     What would you be doing if money and time were not an obstacle? In your wildest dreams, what would make your heart sing? It's time to start really putting some energy into visualizing this. It may take some time to grow, so feed it lots of positive energy!
11 October – Thursday, Accepting What Is     Sometimes it's hard to acknowledge our faults. We so want to be perfect. It's time to get over that, because perfection is overrated. Accept that you are already perfect, even with those faults. They are what make us so fascinating. Love all of yourself, even the messy bits.
12 October – Friday, Coming into Power     Why are you hesitating? Where do you need support to be able to step fully on to your path? Your light is much needed by the world, so buck up, buttercup! Your time is now, so take off that invisibility cloak and shine!
13 October – Saturday, Starting Fresh     New opportunities, new adventures, new love… Anything is possible today. What will you co-create in your life? Plant your dream seeds now, and be open to receiving the miracles they bring you. Marvel at the wonders, and embrace the blessings.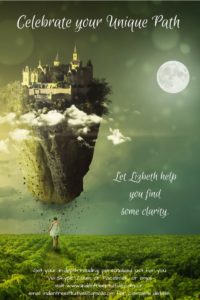 Daily Cards, Mindful Mandalas, & Inspirational Messages are posted daily on my Facebook, Instagram, & Twitter pages, so remember to like & follow!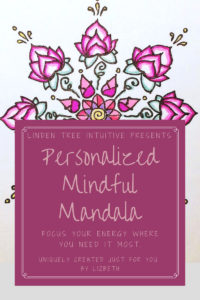 If you'd like to get a personal reading, Reiki session, or Personalized Mindful Mandala from me, visit my Angels & Energy page!
Affiliate disclaimer:
"We are a participant in the Amazon Services LLC Associates Program, an affiliate advertising program designed to provide a means for us to earn fees by linking to Amazon.com and affiliated sites."