The Full Moon energies are still at play, and for some of us, we will likely feel the ebb and flow a little longer this month than usual.  Because it is a transformative time, we may be feeling a bit more emotional and unsure.
This will pass.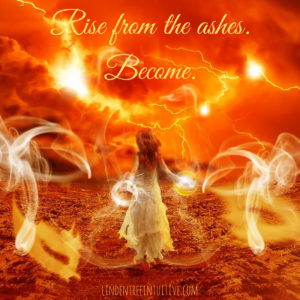 We are being transformed spiritually and energetically. For some this is a very chaotic process, which may be felt to the depths of the soul.  Do not be afraid. Embrace the chaos of the transformational fires.
Walk the Healing Fire Path.
Understand that you have already made it through this successfully.  Remember, time is not linear!
It is time for you to step up, and onto the next phase of your soul journey.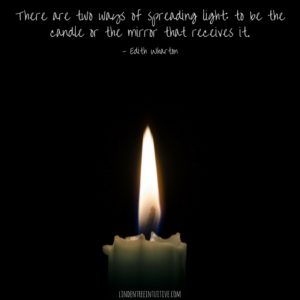 Can't see the light at the end of the tunnel?
Maybe it's because

you

are the light!
For this week's reading, I am using Alana Fairchild's Isis Oracle.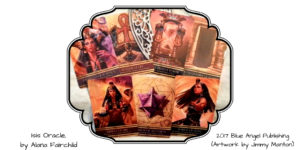 25 November – Sunday, Serpent of Fire (Priestess of the Serpent Sisterhood)     It is a time of spiritual growth. Focus on being mindful of your words, actions, and energy. Ditch negative habits & thoughts. You have been tempered and strengthened in the fire you walked through to be here. Embrace the unknown. Light the way for others.
26 November – Monday, Chariot of Ascension (Spiritual Work of the Higher Initiate)    Our spiritual and personal growth happens as swiftly and deeply as we are ready for. Now is an especially expansive time for change and inner work. You have reached a moment where your growth could be exponential. Do you continue this path? Or do you choose another? It's up to you.
27 November – Tuesday, Portal of Light (She Glides on Wings through Time and Space)     As we are healing, we strengthen the skills needed to help others, integrating this knowledge into our everyday life.  Teach by example, empowering others to do the same. Revolution is not always about sheer strength and force. Often, it comes quietly, and brings the light of a New Dawn.
28 November – Wednesday, Talismans of Potency (charging Sacred Objects of Power)     If things seem challenging, remember that you can work with items around you to focus positive & healing energy. Crystals, plants, artwork, photos…most anything can be used. Clear and energetically charge an item or two, and see the difference it can create.
29 November – Thursday, Mother of Life (Nourishment of the Golden Grain Mother)     "Life is what happens to you while you're making other plans." (Allen Saunders)  Wake up, dear friend, to everything around you. What part of your life is calling out to you for attention? Tomorrow will come as it may, but today is where you need to focus now!
30 November – Friday, Past Life Present Power (The Many Spiritual Faces of You)     The Past and Present are bringing together lessons and energies to help you move into your Future. It is a time of trust and acceptance, believing that everything you need is being given to you at the perfect time.  Help and blessings are given, be open to receiving.
1 December – Saturday, Enter the Chamber of Healing (Healing in the Divine Chamber of the Lady Isis)     Today is a day of healing, so spend time in self-care, especially in nature. Be ready to receive without expectation or agenda. Know that the healing will likely arrive in an unexpected way, with unexpected results. This is Divinely sent for your highest good. Breathe. Allow. Accept the blessing of healing.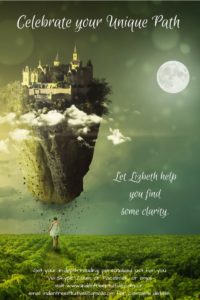 Daily Cards, Mindful Mandalas, & Inspirational Messages are posted daily on my Facebook, Instagram, & Twitter pages, so remember to like & follow!
If you'd like to get a Personal Reading, Reiki session, or Personalized Mindful Mandala from me, visit my Angels & Energy page!
Affiliate disclaimer:
"We are a participant in the Amazon Services LLC Associates Program, an affiliate advertising program designed to provide a means for us to earn fees by linking to Amazon.com and affiliated sites."