Love is a focal point this week. Focusing on positives in our lives and embracing our unique, light-filled power.
We are being reminded that less talk and more action, especially mindful and thoughtful, will have more positive impact on the people around us.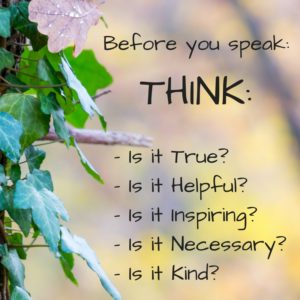 Remember, to "THINK before you speak".  Is it…
…true?

…helpful?

…inspiring?

…necessary?

…kind?
Allow the fires of Divine Creativity help you to build a future you are passionate about. View the world through the lens of love, and use your Divine Connections to help you teach by example.
For this week's reading, I am using Diana Cooper's Dragon Oracle Cards.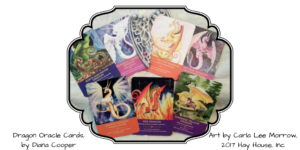 11 November – Sunday, Source Dragon     Enjoy the quiet today. Find solace in the peace, listen for answers in the silence. Spend time in the zero-point, revel in the moment by moment of your day. Pay attention to the freshness it brings: ideas, creativity, and answers.
12 November – Monday, Fire Dragon    Within each of us burns the fire of creativity. Allow it to clear away obstacles and the debris of what no longer serves you. Embrace your inner fire. See what grows from the ashes of your personal phoenix rising.
13 November – Tuesday, Sunshine Yellow Dragon     How you treat those around you, including animals, speaks volumes about who you are. Find time to connect with the animals around you. Working with our animal allies can be healing to everyone involved.
14 November – Wednesday, Earth and Water Dragon     Today's dragon reminds you to follow your heart and intuition.  You've got some great ideas that just need to be planted and nurtured to grow into wonderful dreams-come-true. And don't settle for ordinary – because life is becoming anything but.
15 November – Thursday, Archangel Gabriel's Dragon     Be open to possibilities coming your way. Your inner light is a blazing beacon, attracting people and opportunities to you. Use your connection with the Divine to inspire and help others.
16 November – Friday, Crystal-Yellow Dragon     Think before you act, reflect before you speak. People look up to you. Teach by example, by being the best human you can be. No one is expecting perfection, simply let your inner light shine and do your best.
17 November – Saturday, Dusky Pink Dragon from Andromeda     One of the best ways to make positive change is to be the change yourself. Walk with, and act with love. As you surround yourself with an aura of compassion, others will intuitively follow suit.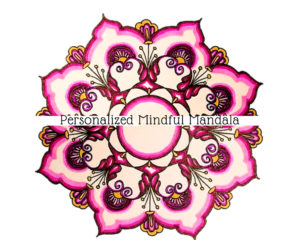 Daily Cards, Mindful Mandalas, & Inspirational Messages are posted daily on my Facebook, Instagram, & Twitter pages, so remember to like & follow!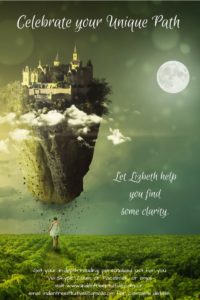 If you'd like to get a personal reading, Reiki session, or Personalized Mindful Mandala from me, visit my Angels & Energy page!
Affiliate disclaimer:
"We are a participant in the Amazon Services LLC Associates Program, an affiliate advertising program designed to provide a means for us to earn fees by linking to Amazon.com and affiliated sites."