Messages from the Linden Tree, for March 2020
March is all about taking action. It is time to stop making excuses, stop letting fear get in the way of moving toward your dreams. Even something as simple as planning out goals, and looking at ways you can accomplish them is helpful. Pay attention to your soul's call this month, listen, and get moving.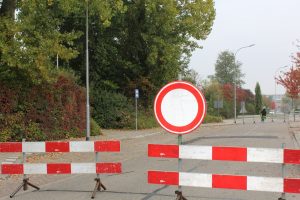 The roadblocks you are facing are not impossible. Remember that you don't have to face this alone.  Help is only as far away as asking.  Archangel Jeremiel is an amazing resource.  He is the strategic planner angel, and always available for help and support.
Listen to your soul. Pay attention to the signals you're getting, and embrace your future.
And remember …
Pick only one goal to focus on.
Perspective is fluid.
Challenges can bring joy.
It's okay to ask for – and accept – help.
To think outside the box.
Step outside your comfort zone will get you further.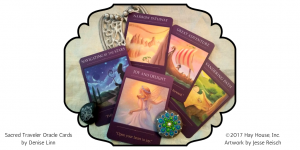 Week of the 1st – Navigating by the stars ("Follow your bliss.")  *Sometimes the best goal to focus on is one that makes you happy. This can lighten your mood, raise your vibration, and inspire creativity. Relaxing can help open the door to new opportunities.  Allow your imagination to guide you.
Week of the 8th – Joy and Delight ("Open your heart to joy.")   *Let joy inspire and guide you. The way to ease the challenges lies in your approach and perspective. You don't have to be a Pollyanna, but if you always look for the worst, that's what you'll find. Change it up and look for the good, instead.
Week of the 15th – Narrow Pathway ("Tread thoughtfully.")       *Think, then act.  You will find the way through much easier if you take moments to pause and think.  Meditation, or journaling can help with this. Remember to ask for help, as needed, and be willing to accept it.
Week of the 22nd  – Great Adventure ("Take a risk; venture forward.")  *Stepping outside your comfort zone is one of the most important things you can do right now. It doesn't mean to play it safe, rather to stand up and fight for what you believe in.  This may require some creative thinking, but sometimes that is also the most fun.
Week of the 29th – Wandering Path ("Enjoy the journey.")         *Take time out to enjoy where you are at this moment.  Yes, this means you need to take a day off now and again, but trust me, it will be worth it! Use this as time to reflect on how far you've come. Celebrate the milestones.
Upcoming events:
Mindful Mandalas, & Inspirational Messages are posted daily on my Facebook, Instagram, & Twitter pages, so remember to like & follow!
If you'd like to get a personal Reading, Reiki session, or Herbal consult, visit my services & mentoring pages.