Messages from the Linden Tree, for September 2022
September is shaping up to be a potent month for those who stand in their personal power. You are being asked to step up and command what is rightfully yours.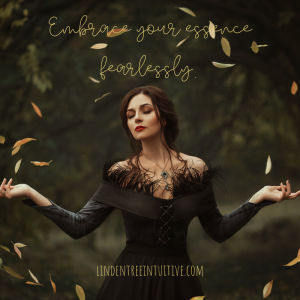 You cannot hide anymore.
Let go of what holds you back. Instead, use the resistance to propel you forward into brighter light and growth.
The month ahead can best be described by this quote from one of my favorite authors, Paulo Coelho: "An arrow can only be shot by pulling it backward, so when life is dragging you back with difficulties, it means that it's going to launch you into something great.
Just keep in mind that it's up to you to help that "something great" along.  Another quote that speaks to this is: "You can make a wish, but then you have to do the wish.  It doesn't just happen." (Anonymous).  Action, you must take action, in addition to wishing.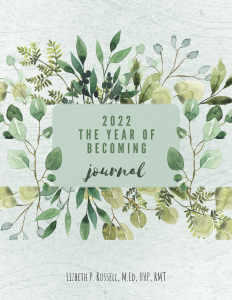 You might find the 2022 "Year of Becoming" companion journal helpful.  Download the journal here, for free.
For September, I am continuing with the Elle Qui Oracle by Arwen Lynch-Poe, artwork by Mélanie Delon.    
From the Year Ahead Reading in January, here is September's overview: Geneva – Knowing, Ambition, Confidence.  Choose to do what helps you be your best self. Always speak your truth and be aware of your power. Be authentic in all ways, there is no hiding anymore. If something doesn't bring you joy or satisfaction, let it go. If it diminishes you, let it go. There is no going back because you are the change, the power, the catalyst. Live the life you dream of.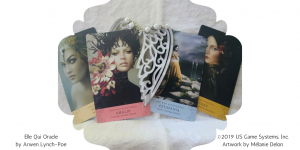 Sept 1-10, Volaris     Dare, Do, Reach.      Your dreams are out there, waiting for you to chase them.  They are not as out of reach as you may think. You'll never know just how far you can fly if you don't try. Even with hiccups and missteps, you will still be farther ahead than if you didn't give your dreams a chance.
Sept 11-17, Amalie       Curiosity, Destiny, Search.          When one way becomes impassible, another path opens. Don't limit yourself. There are as many ways to reach your goal as you can possibly imagine. If you feel lost, stop for a moment, and breathe. Clear your mind and heart. Breathe again.  Listen and learn before you leap.
Sept 18-24, Estafania     Chains, Bondage, Release.      What is holding you in the past? What are you afraid of looking deeper into?  We sometimes hold on to things because they are familiar, and the unknown can be daunting. To find release we must be willing to at least open the door to possibility. Embrace the potential.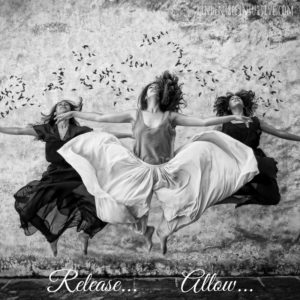 Sept 25-30, Audaz     Fearless, Justified, Resistant.          Be fearless in expressing yourself.  Stay who you are, even in the face of those who would change you. Your unique vision and energy are a gift to the world. You are strong, and it's okay to set boundaries and protect them. Embrace your voice, your power.  Show the world who you are.
Ask yourself this month:
What are your hopes and dreams?
How can you get clear on what you want?
What is holding you back?
How can you embrace your path?
If you'd like some guidance with finding answers, I invite you to book a reading with me.  If you are in need of relaxation, book a Reiki session!  Both can be done in person (if you're local), or via Zoom, if you're not.  Let me help you bring a sense of wellbeing and comfort. You can book a session here.
Are you interested in using meditation to help you get through life's challenges?  Would you like to learn more about plants that can boost your nutrition and wellness?  Have you wondered if 30 days of positive change can truly make a difference in your life?  I invite you to check out Lizbeth's Botanical Academy on Teachable!  This is where I have my meditation, herb, and wellness workshops & classes.  Why not have a look & see if something interests you?