What if I told you everything is energy?  And that energy of the correct vibration can help your body balance and impact your life in a positive way?
Flower essences are where science and healing meet. Have you ever heard of flower essences? You may have heard of Bach's Flower Remedies, which are the original 38 Flower Essences.  Nearly one hundred years ago, Dr. Eduard Bach developed these vibrational elixirs, blending science, psychology, and herbal wisdom. [1]
Flower Essences are vibrational elixirs created using flowers, sunshine, crystal, pure water, and intention. From the resulting Mother Essence, single or blended Flower Essences are created, based on the needs of the client.
Here are 5 Flower Essences that could be very helpful right now: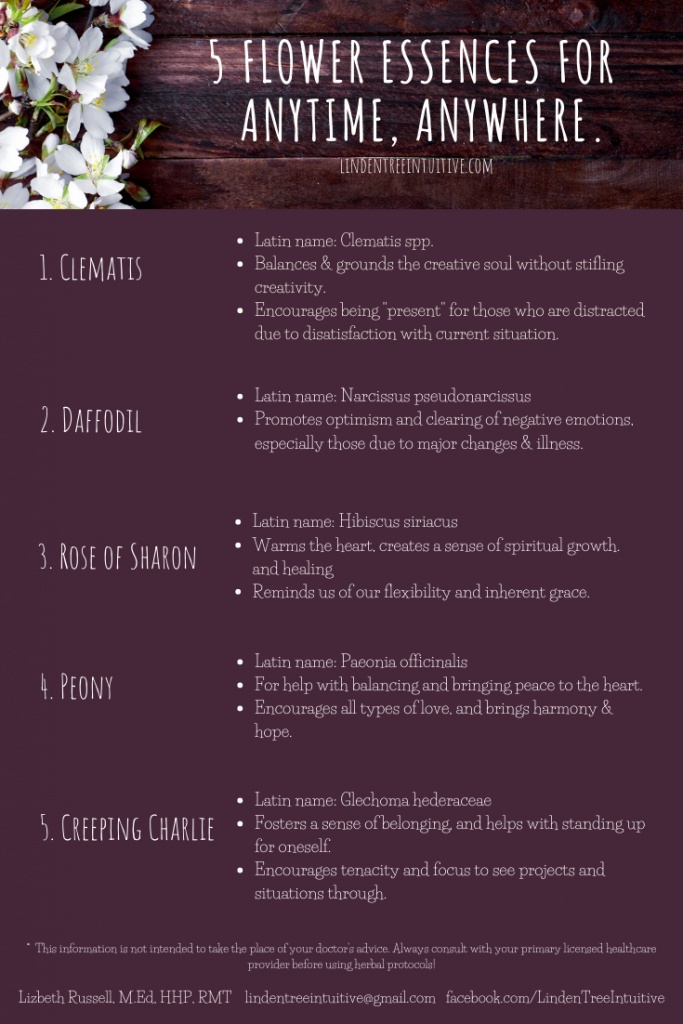 The more I work with flower essences, the more I see their versatility and effectiveness.  I will admit, I was a skeptic. I didn't believe that a few simple drops every day could make a difference.
And then came the restructuring at my job. A lot of stress came with the change.  I was dealing with newly diagnosed autoimmune and asthma issues,
I decided to put a flower remedy to the test.
I first thought of how I was feeling, and then what I wished to accomplish. Checking Bach's list of remedies, I chose Walnut, which helps with "protection from change and unwanted influences" [2]
Within a few days, I felt better. I was calmer and definitely more focused on the positive aspects of the job changes.
I do have one disclaimer to make about the Bach's Flower Remedies, however.  As someone who is gluten intolerant, I found that I reacted to something in the brandy used in Bach's Remedies. While they are very effective at balancing the vibrations and body systems, on a physical level, my body could not tolerate it.
However, there are other brands out there offering a wide variety of flower essences, and not all of them will trigger a gluten response. My personal favorite is the Flower Essence Services, which I have used without having a reaction. [3]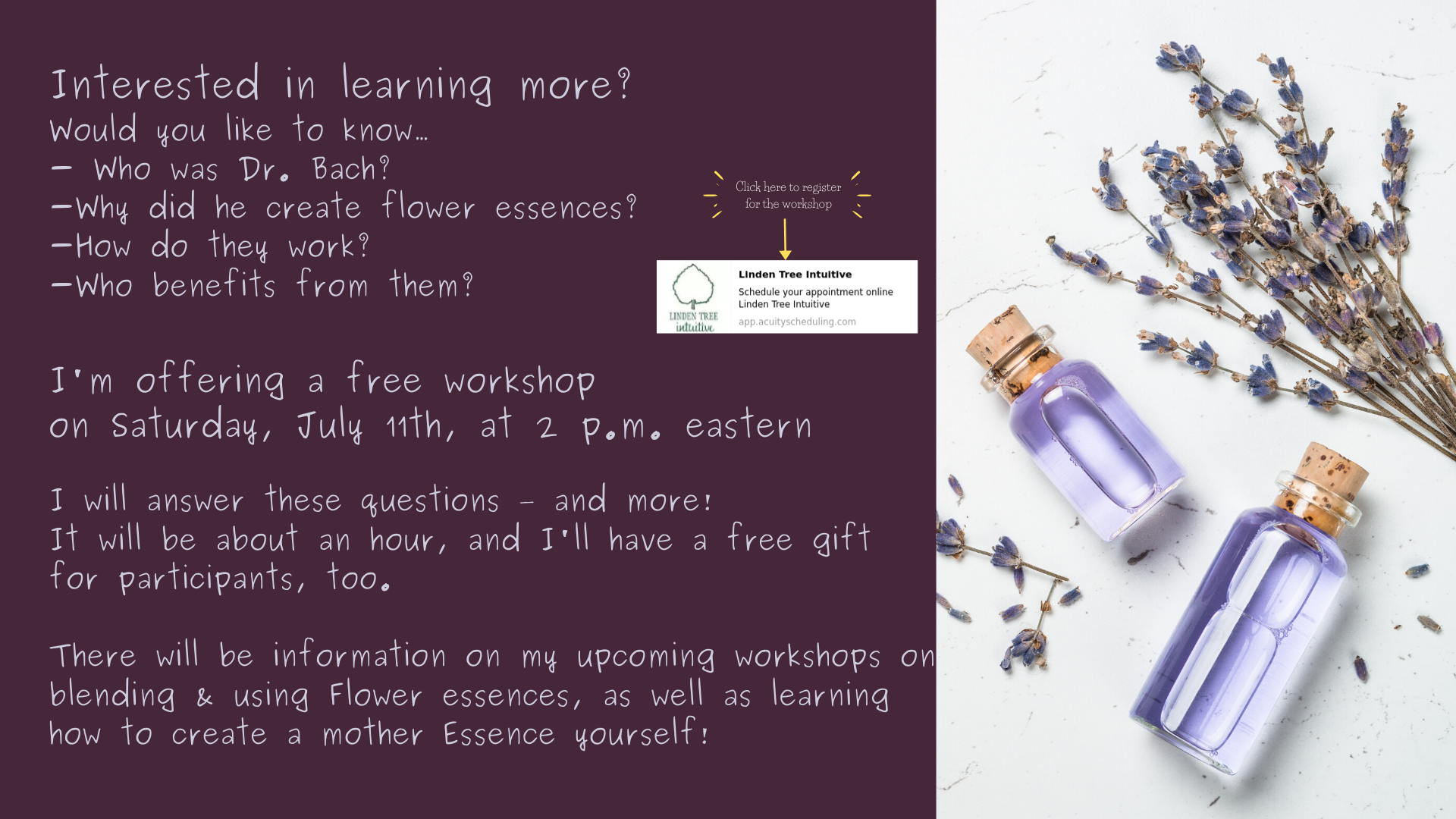 References:
Disclaimer:  Linden Tree Intuitive would like to remind you to consult with your doctor for all things medical.  We do not diagnose, treat, prevent, or cure any illness or disease.  All material in this blog is for informational purposes only, and you are encouraged to do your own research and question everything!