HERB NAME:  Lemon Balm (Melissa officinalis) is a relative of the mint family, with a mild lemony flavor that goes well in tea, lemonade, and even for cooking. A gentle, soothing herb for people of all ages.
COMMON NAME:  Lemon balm, balm, Melissa, honey plant.  The name "Melissa" derives from the Greek word for honey & bee.  Bees love this fragrant plant and can often be found dancing around its beautiful little flowers, hence the nickname "the honeybee plant".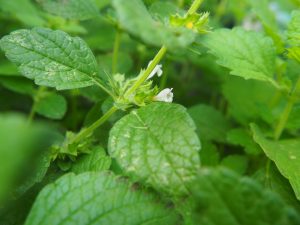 THERAPEUTIC QUALITIES & USES:  Lemon balm is another herb that is helpful for people of all ages and states of health*.  It is one of the herbs that I personally use, and have used with my children for upset stomach, nervousness due to anxiety, and those common childhood fevers all kids get. My youngest (now 18) still goes for a cup of fresh lemon balm tea when not feeling well.
Lemon balm is:
Anti-anxiety – Soothing to the nerves and mood. [1]
Anti-stress – Relaxes and reduces the feeling of stress.
Diaphoretic – Helps to make fevers more productive.
Digestive – Encourages proper digestion.
Nervine – Relaxes tension and supports nervous system.
Sedative – Calms the body and mind, may help with insomnia. [2]
SYMBOLISM: Lemon balm has a rich herbal history going back over 2000 years, and was widely used by the Romans and Greeks. [2]
Legend has it that if you rub Lemon balm leaves on a beehive, the bees will wish to remain there forever.  Planting lemon balm plants will not only attract bees to your yard, it may also inspire them to return.
Mint, in general, carries the symbolism of virtue [5], and lemon balm, in particular, can additionally refer to a sympathetic and compassionate virtue.
Other sources state that lemon balm is the flower of friendship, healing, and healthy boundaries, [2] as well as compassion, emotional healing, and lover's messages. [3]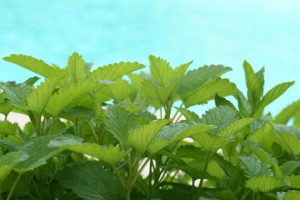 SPIRITUAL CONNECTIONS:
Lemon balm has associations with the goddess Diana and the moon, due to its feminine energy.  However, Culpeper connected this herb with Jupiter.  Astrologically, it has been associated with both Sagittarius and Aquarius. [2]
This herb has magical uses, as well.
For encouraging love: carry in your purse or pocket, or use as incense, or even infuse in wine. [3]
For encouraging trust, receiving, and patience: drink lemon balm tea, and meditate on the plant itself (its tenacity, its effect on the world around it, etc.) [4]
For protection: carry with you or hang in the house, or grow on the windowsill and in the garden.  Hint:  Fairies love lemon balm! This is a wonderful plant for a fairy garden!
HOW TO USE / RECIPE:
Lemon balm is gentle and warming as hot tea, and a refreshing and soothing as iced tea.  It blends well with lemonade (both hot and cold!).
Other herbs that blend well with Lemon balm are…
Black tea & Green tea (Camellia sinensis) – for some extra energy and antioxidants
Linden blossom (Tilia, spp) – for those times with unavoidable stress (job changes, final exams…)
Chamomile (Matricaria chamimilla) – for better quality relaxation and sleep
My go-to blend for stressful times:  Linden blossom & Lemon balm, with a splash of hibiscus (Hibiscus sabdariffa).  This blend promotes relaxation of the body and nervous system, while boosting vitamin C and other antioxidants, which benefit the immune system.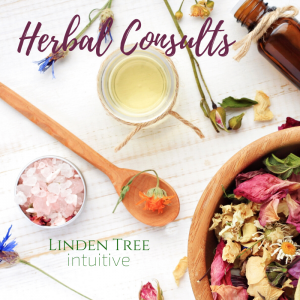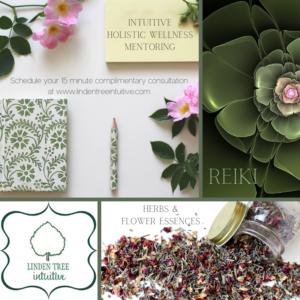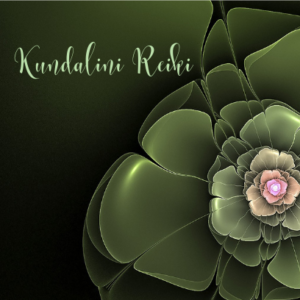 References:
*Disclaimer:  Linden Tree Intuitive would like to remind you to consult with your doctor for all things medical.  We do not diagnose, treat, prevent, or cure any illness or disease.  All material in this blog is for informational purposes only, and you are encouraged to do your own research and question everything!