As spring begins and the forsythia blooms, we begin to see our landscape get green and vibrant again. This is when many begin to clean up their yards and plan how to get rid of the "weeds."
STOP! Before you clear out the weeds, consider that there is health value in what grows around you. In fact, what you will find growing wild may offer healthier options to what you purchase at the local grocery.
First, make sure you are identifying your wild edibles correctly.  If you're not sure, you can use a plant app, such as Plantsnap* & PictureThis*.  Honestly, I have had the best luck with Google Lens.  Regardless of the app you use, dig a little further to make sure it's the correct ID.  (*note: I'm not affiliated with any of these apps)
Below I've listed 7 wild herbs that have benefits and are easily incorporated into your culinary repertoire.  There's also a basic pesto recipe for you, which is one of our household staples during the growing season.

Burdock Arctium lappa  – Burdock is one you may know from childhood as "burrs", those little round spikey things that always got caught in your clothes and (ouch!) hair.  We were forever removing them from the horses' manes & tails.  This wild edible has inulin, which can be helpful in maintaining blood sugar levels, and is also supportive of the liver & kidneys.
Chickweed Stellaria media – Grows in funny places, from a shady corner of the yard, to between cobblestones. It is a cheerful little creeping plant that will stay green all winter in some areas when it's well-covered. They pack a nutritious boost, especially in the spring, and can be eaten raw or lightly cooked.
Cleavers Gallium aparine – These can grow tall but will also sprawl over everything. They have little fuzzy seeds that stick to everything – similar to, but much smaller, than burdock.  Sometimes people get this confused with Sweet Woodruff (Gallium odorata), which is a cousin.  I love a good infusion when my body systems feel sluggish. Cleavers are great for they lymphatic system!
Dandelion Taraxacum officinale – Who doesn't know dandelion, right? All parts of this plant are edible.  The flowers can be battered and fried (I use them to make an infused oil for healing), the nutritious leaves go great in a salad or pesto, and the roots (when dried & roasted) make a good coffee substitute.
Lemon balm Melissa officinalis – A member of the mint family, this is one of the gentlest yet most helpful herbs out there. It has many uses from insomnia to anxiety, and has a gentle, slightly lemon-mint flavor. Watch out, though, it will spread everywhere in your yard, if you let it!
Nettles Urtica dioica – Sometimes called stinging nettles, this plant is an unsung hero. It is nutritious, especially in the springtime, and can be very helpful with allergies, asthma, and arthritis.  Just use gloves when harvesting and do a quick plunge into cold water to help remove the "sting".
Plantain Plantago spp – There are several varieties of this plant that you may see. One of the little know facts is that you can use this plant internally and externally at the same time without worry.  It is often used in wound healing, but also makes a great infusion for a skin or eye wash (make sure to strain carefully!).  It's especially helpful for burns and insect bites.
What is your favorite way to use these wild herbs?  Do you have a favorite one?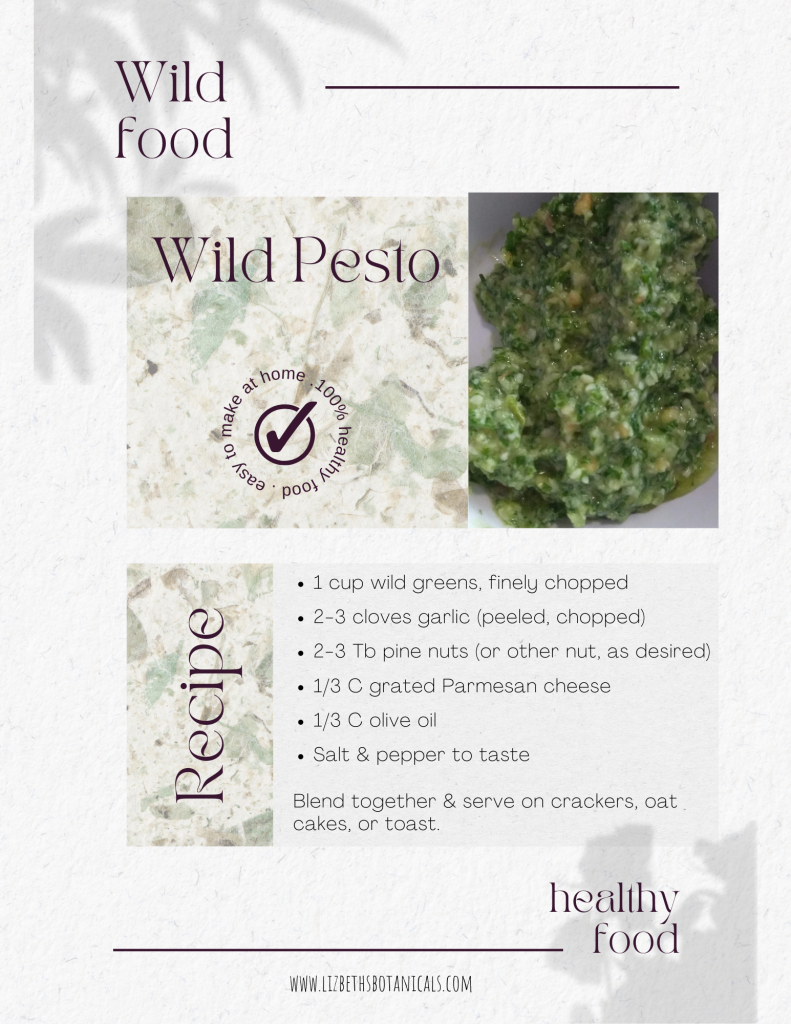 Make a wild pesto!  This is the recipe my family uses when we make pesto from the wild herbs available.  We change up the herbs based on what's readily available, and may also include: violet leaves, dock leaves (both curly & broadleaf), creeping Charlie, clover (white & red), clearweed, and more.
You can download a copy of the recipe here.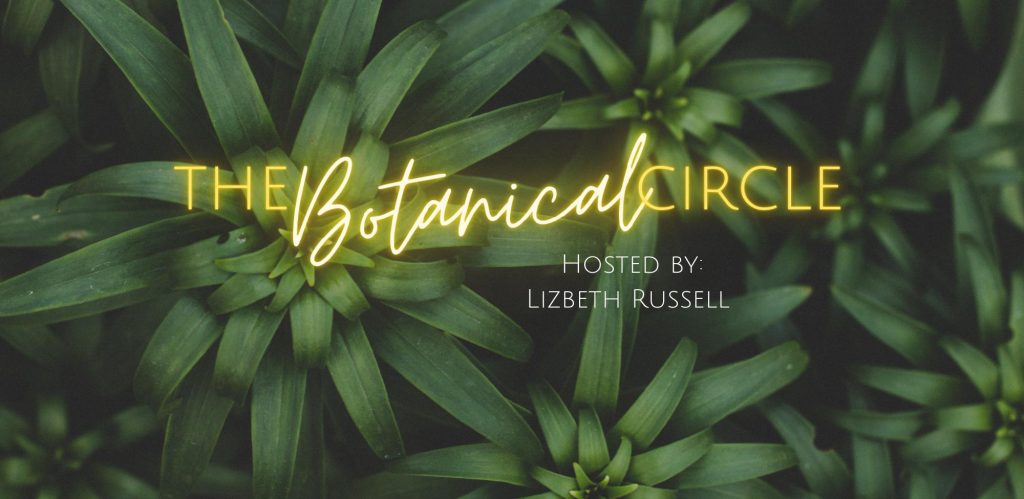 Come join us in The Botanical Circle on Facebook. This is a group for people who want to be part of a wild discussion of all things herbs, energetics + wellbeing. Embark on a journey of fascination with the history, lore, and modern practical use of the world's oldest medicine- plants.
Resources:
Online:
Print:  Medicinal Herbal Actions by Kirk Wahl ©2011
Disclaimer:  All information in this article is for educational purposes only.  No medical claims are being made.  If you have any medical questions, please consult with your primary licensed healthcare provider.  Linden Tree Intuitive and its associates cannot diagnose, prevent, treat, or cure any medical conditions.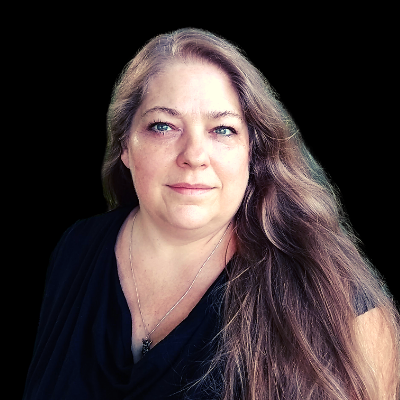 Lizbeth Russell, M.Ed., HHP, RMT, is an experienced intuitive herbalist who creates popular products and teaches about herbs.  She studied herbalism and holistic wellness at the American College of Healthcare Sciences (achs.edu) and is also a Reiki Master-Teacher.  You will find her products at Finger Lakes Unique in Corning, NY, and on Etsy.  When she is not creating, Lizbeth can usually be found playing in the garden or working with clients.